Rongsheng Kiln Refractory Company received customers from Jordan in 2018. Our manager here warmly welcomed the customer, and had a nice chat. Jordan clients visited Zhengzhou Rongsheng Kiln Refractory Company and scrutinized the silica bricks and fireclay bricks carefully. The customer had a happy talk with our manager and the sales person, the customers feel satisfied with our high quality products and efficient service, they meant to establish long-term cooperation with our company, Rongsheng Kiln Refractory Co., Ltd.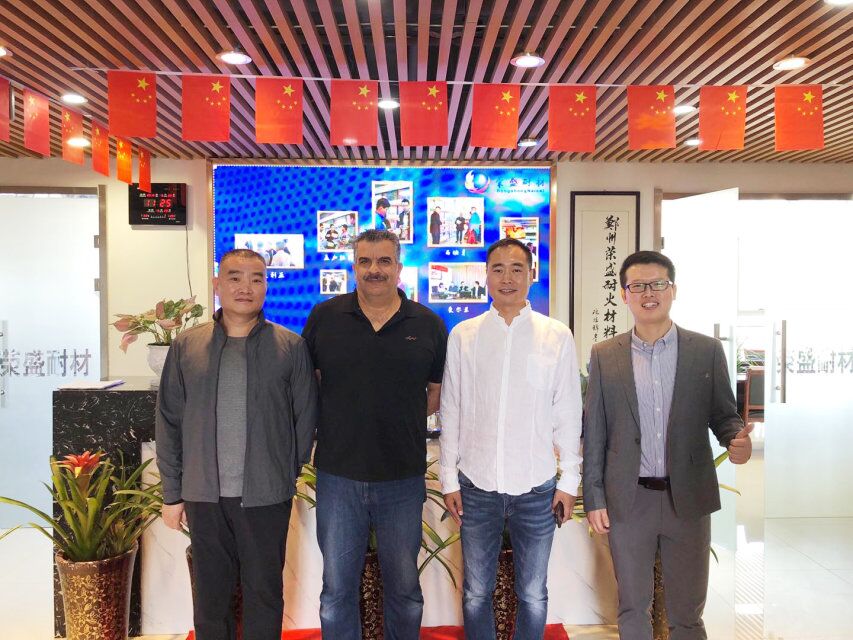 Having been in the refractory industry field for over 20 years, Rongsheng Refractory gained much experience on producing refractory products and how to meet customer's needs. RS Kiln Company has established cooperative relations with a number of research institutes and the refractory products of RS company have been exported to Japan, Indonesia, Iran, Kazakhstan, Vietnam and other countries.
We have many long-term business partners who from many countries including India, japan, South Korea, Russia, South America, Europe, Asia, Australia, etc.